Sheet Metal Roll Forming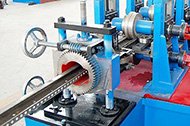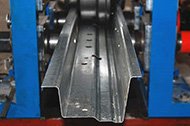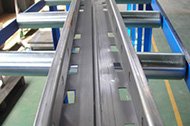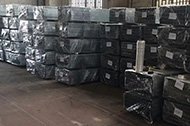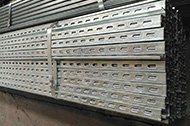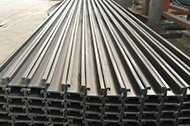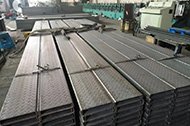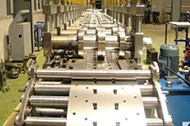 The sheet metal roll forming is a process of using the multi-pass forming roll to continuous bending operation performed on metal strip. Tandem sets of rolls progressively shape the metal until the desired cross-sectional profile is achieved. The cold roll forming use of metal coil as raw material, so it has almost no limit on the length of the final product. And it can flexible and customizable to cut different length final products according to customer requirements. The sheet metal roll forming process is very suitable for mass production of a variety of metal channels (C Channel and U Channel) and guide. It is widely used in the industry for building, roof, highway, window and door, solar energy, shelves and more.
The Common Materials for Metal Roll Forming:
Steel, Stainless Steel, Aluminum
In addition to sheet metal roll forming service, we can also provide cutting, bending, welding, assembly, surface finishing and packaging service. Feel free to contact us for more details.
The other value-added service as follows:
1. Hole Drilling, Grinding, Machining, Riveting
2. Metal Sheet Cutting, Bending and Stamping
3. Welding Service: SMAW, GTAW, GMAW, TIG, MIG/MAG
4. Heat Treatment
5. Surface Finishing
(1) Buffing and Polishing (Metal Mirror Polished, Brushed Metal Finishing)
(2) Sandblasting, Pickling and Phosphating
(3) Powder Coating, Anodizing, Zinc Plating, Hot Dip Galvanized, Chrome Plating and Nickel Plating
(4) Assembly
We also provide others value-added services, such as design for manufacturability, technology support, quick-turn prototyping, machining and tooling make in-house and more. Contac us now to get more information for cold roll forming service.