Sheet Metal Fabrication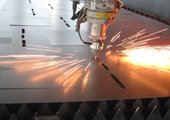 We provide a high quality and affordable custom metal fabrication solution, according to customer requirements. We support the metal fabrication services of various materials, including carbon steel, stainless steel, alloy steel, aluminum (alloy), iron, copper (alloy), brass, magnesium (alloy), titanium (alloy) and other alloys. We will ensure the following services: reasonable price, reliable quality, quality control report and stable delivery.
Metal Stamping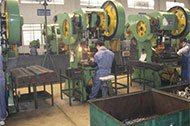 Metal stamping is the process which use of tools and dies to press the plate metal into the final shape. It includes various manufacturing processes for sheet metal forming, such as punching, blanking, bending, flanging, pressing and embossing. We provide reliable and low-cost metal stamping solutions. Our own engineering team designed and manufactured the interior of the stamping die. We have many years of manufacturing experience in stamping die, compound die and progressive die.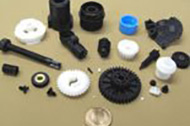 Some times, we need plastic parts as a accessory.We also are professional plastic mold service provider in China. We carry out our quality control procedures and strictly follow the ISO9001:2008 quality management system to ensure that our products meet the requirements of our customers. We have the ability to make the various sizes and complexity of the precision die.
About Us
As a professional manufacturer of metal fabrication, metal stamping and plastic molding in China,we focus on custom manufacturing, and professional engineers to support the exporting service. Our engineers very familiar with the international grades and standards, they are has been working in exporting area for almost a decade now.
We offer a reliable affordable metal products solution. And we are able to utilize our low cost structures in China, and provide a low cost and reliable final product, lower than almost any other countries supplier. Our experienced team of project managers, engineers and QA specialists acts as our customers' China liaison to manage sourcing & manufacturing projects.
Custom Manufacturing Service
Send us the drawings, materials, colors, quantities and special requirements. If you have only one idea, you can provide pictures or send samples to us, we will help you design and send it to you to confirm.
 Offer the quotation according to your request. We can discuss improvements in design, drawings, sizes and materials, production processes and packaging by email or telephone.
Sample confirmation: send the prototype or sample to confirm.
Mass production: batch production after confirmation of sample or sample.
Quality inspection: quality control and quality inspection of production process, and send QC report to you.
Assembly and packaging
Delivery: flexible delivery (delivery to your port, to your door, or directly to your customer)