Plastic Molding
We have many kinds of injection molding machines in large, medium and small tonnages. We execute our quality control procedures and strictly follow the ISO9001:2008 quality management system to ensure that our Plastic Molding products can meet the requirements of customers. We have rich experience in multi cavity forming hot runner system and semi hot runner system. We can make all kinds of precision molds and complex molds, and also accept a large number of orders.
Plastic Mold Make and Design in House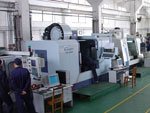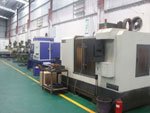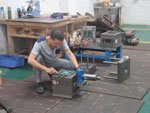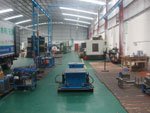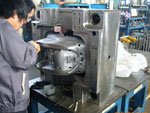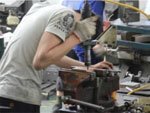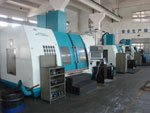 We Offer:
1. Plastic Toys Manufacturing & Sourcing
2. Medical Plastic Manufacturing & Sourcing
3. Precision Injection Molding (Small Components)
4. Injection Molding for Electronics
5. Injection Molding for Automotive
6. Plastic Co-Injection Molding
7. Vacuum Forming (Thermoforming Plastic)
8. Rotational Molding
9. Plastic Blow Molding
10. Biodegradable
11. Cosmetics Packaging
Plastic Molding Advantages
1. Lower Mold Cost: Compared to U.S. or Europe factories, Chinese mold tooling costs are drastically (50% or more) lower.
2. Control Risk: We help you pre-qualify plastic molder by visiting on-site. We monitor mold production constantly and inspect quality before shipment.
3. Good engineering communication is absolutely necessary in custom manufacturing (especially plastic mold design).
4. Transparency: you are welcome to visit the actual plastic molding manufacturers in China and discuss requirements with mold makers directly.
5. Better access to good plastic molding factories: Most Chinese plastic factories don't have abilities to deal with foreigners, especially the low-cost mold makers. Most factory owners, even though they don't know English, are responsible, reasonable and ethical.
6. Convenience: We manage custom clearance and ship plastic products or plastic molds from China to your door.
Over the years, we have built ties with different kinds of plastic molders in China.
For example:
1. Some are good with food-grade products, even FDA approved.
2. Some are great for small-volume, market-testing type products.
3. Some have machines to mold very large products.
4. Some take very good care of the cosmetic features of the product.
5. Some can produce precision products at very tight tolerance.
6. Some can mold special plastics like those supplied by GE and DuPont.
Most factory owners, even though they don't know English, are responsible, reasonable and ethical.
Our purpose is to provide quick estimation of mold price. We have kept it as simple as possible. It is applicable for most cases, the result is usually within 50% of market price. We takes total responsibility for plastic mold development and mass production. To start, simply email us your product drawings and requirements. We are professional plastic molding factory in China. We offer a reliable and low cost plastic molding solution, such as: injection molding, rotational molding, blow modling, vacuum forming and thermoforming.
Additional services
1. Metalworking Service, Metal fabrication Service, CNC Machining and EDM Machining Service
2. Heat Treatment:
Hardening, Annealing, Normalizing, Stress Relieving, Softening, and Graphitization
3. Surface Treatment:
Metal Polishing (Metal Mirror Polished, Brushed Metal Finishing), Shot Blasting, Sandblasting, Spray Painting, Powder Coating, Thermal Spraying, Anodizing, Chrome Plating, Nickel Electroplating / Electroless Nickel Plating, Hot-Dip Galvanizing, Copper Plating, Phosphorizing, Electrophoresis and Passivation
4. Assembly
5. Packing
6. Testing Report, QC Report