Metal Stamping (Sheet Metal Forming)
Metal stamping is use tool and die to pressing flat sheet metal into a finally shape. It includes a variety of sheet metal forming manufacturing processes, such as punching, blanking, embossing, bending, flanging, and coining. We are professional manufacturer of metal stamping service in China. We offer a reliable and low cost metal stamping solution. Our own engineering team to design and make stamping die in-house. We has many years manufacturing experience for normal stamping dies, compound dies and progressive dies.
Sheet Metal Stamping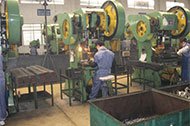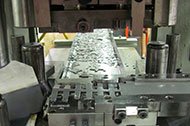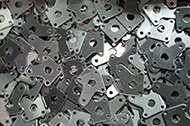 As a highly efficient sheet metal manufacturing process, the sheet metal stamping is a cost-effective process in mass production. It is only need to consider and balance is the early stamping mold investment. Usually the production capacity of stamping equipment is 2000 pieces per day as parts size less than 100mm. Therefore the minimum order quantity of metal stamping production 5,000 pieces.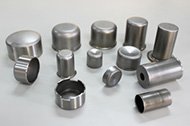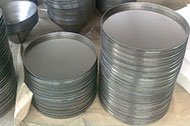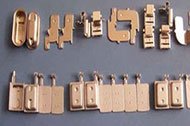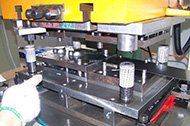 The deep drawing process can be made into thin-walled parts with cylindrical, stepped, tapered, spherical, box-shaped and other irregularly shaped. It can also arrange in pairs with others stamping processes to production complex parts, such as flanging, bulging, expanding, shrinking and more. The deep drawn stamping is also a production process with both efficiency and cost.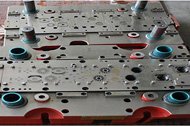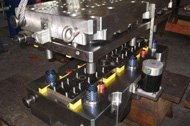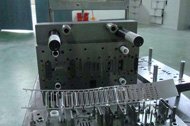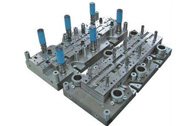 Progressive die stamping is made up of multiple workstations, and each station is completed in order.
The processing of punching machine completes a series of punching processes in the stroke of the punch. After a stroke is completed, the punch feeder will move the material forward according to a fixed step, so that many processes can be completed on a pair of moulds, such as punching, blanking, bending, cutting, drawing and so on.
CNC Punching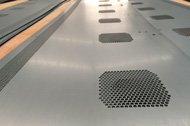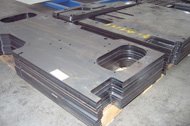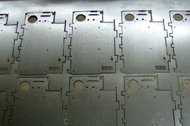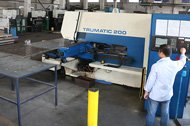 CNC punching is widely used where the application of lasers are inefficient or technically impractical and is ideal for cut down and perforated products. It is developed for high flexibility and efficient processing of metal stampings.
CNC punching is mainly used to manufacture an infinite number of sheet metal products, with holes, slots, forms, stamping and features such as counter sinks, threaded forms and hinges in a unique and customizable method for every product undertaken. The commonly materials processed by CNC punching are steel, stainless steel, copper, brass, aluminum, etc.
A fully automated system ensures we are both competitive and reactive to customer requirements. Geometric dimensioning and tolerancing are used to ensure the high quality of our CNC punching product. The intended applications of CNC punching products are electronic assemblies, machinery components, retail store fixtures, heavy equipment, packaging equipment, printing machines, electrical enclosures, filtration systems, vehicle components, food equipment. We specializing in metal fabrication service for many years and our dedicated team will definitely meet your custom requirements. In addition to CNC punching, we can also provide cutting, bending, rolling, welding, assembly, surface finishing and packaging service. Feel free to contact us for more details.
The other value-added service as follows:
1. Hole Drilling, Grinding, Machining, Riveting
2. Metal Sheet Rolling, Bending and Cutting
3. Welding Service: SMAW, GTAW, GMAW, TIG, MIG/MAG
4. Heat Treatment
5. Surface Finishing
(1) Buffing and Polishing (Metal Mirror Polished, Brushed Metal Finishing)
(2) Sandblasting, Pickling and Phosphating
(3) Powder Coating, Anodizing, Zinc Plating, Hot Dip Galvanized, Chrome Plating and Nickel Plating
(4) Assembly
We also provide others value-added services, such as design for manufacturability, technology support, quick-turn prototyping, machining and tooling make in-house and more.