Sheet Metal Laser Cutting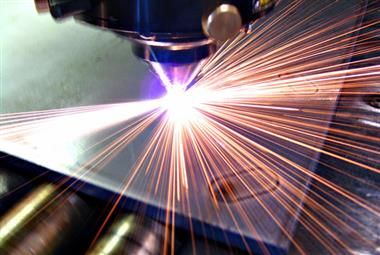 Laser cutting in the metal fabrication industry is suitable for all different kinds of materials where complex contours demand precise, fast and force-free processing. The narrow slit of the laser is created to achieve high precision cutting. Laser cutting does not cause any deformation, mainly because the workpiece needs little heat input and most of it can be cut into no scum, so post processing is unnecessary.
The advantages of laser cutting in mechanical cutting, such as simple workpieces, reduce the contamination of workpieces (because they can become contaminants or contaminants without knife edge). The precision will be much better because the laser beam will not wear out during this process. Because the laser system has a small heat impact zone, the warping probability of the cut material will be greatly reduced. In addition, some materials are difficult or impossible to cut in a more traditional way.
Clean cutting edges, no burr or dust formation, fine outline cutting, cost – efficient small mass production are all benefits of laser cutting. Compared with plasma cutting, laser cutting has the advantages of high precision and low energy consumption in cutting metal sheet. Now contact us for more information or need to customize the quotation.
Steel Parts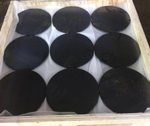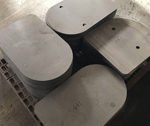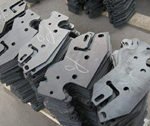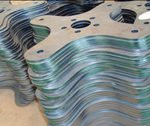 Stainless Steel Parts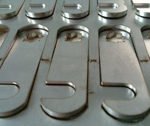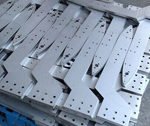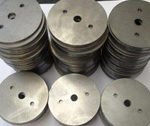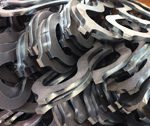 Aluminum and Copper Parts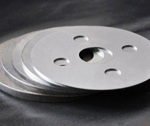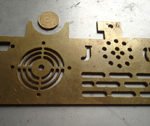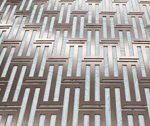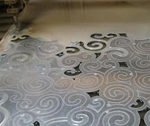 Metal Cutting service
Maximum cutting thickness of different materials:
Carbon steel sheet / soft steel sheet: less than 20mm
Hard plate: less than 12mm
Aluminum plate: less than 6mm
Copper: less than 3mm
In addition to laser cutting services, you can also provide services such as sawing, flame cutting, plasma cutting, water jet cutting, metal stamping and CNC punching according to your requirements.
Other value-added services are as follows:
1. Drilling, grinding, processing, riveting,Welding
2. Sheet metal Bending, sheet metal sheet rolling,Plastic molding
Three. Welding services: SMAW, GTAW, GMAW, TIG, MIG/MAG
4. heat treatment
5. Surface finishing
(1) polishing and polishing (metal mirror polishing, satin finishing,buff polish)
(2) sandblasting, pickling and phosphating
(3) powder coatings, anodizing, zinc plating, hot-dip galvanizing, chromium plating and nickel plating.
(4) assembly
If you are looking for a laser cutting factory in China, we will be your best partner. Our production is burr free, metal parts cutting, sawing, plasma cutting, laser cutting, water jet cutting, metal stamping,Tube Fabrication and CNC punching machine. We have many years of experience in custom metal cutting, metal polishing, precision machining and surface treatment of metal parts. Our experience and production capabilities provide skills and capabilities to meet customer needs. All of these and more are our daily requirements for products around the world.
We can provide no cutting and non shearing metal cutting methods according to your requirement. Usually, we determine the final production process according to material, order quantity, tolerance, product size and smoothness. For example, over 6mm of aluminum and copper 3mm are not suitable for laser cutting. Stamping process has early tooling cost and is suitable for batch and stable orders. Water cutting is inefficient and is not suitable for delivery of urgent orders. Contact us today needs a custom quote on any item you may have. Fair and competitive prices are always available.