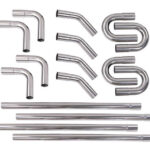 Mandrel Pipe Bending
October 10, 2023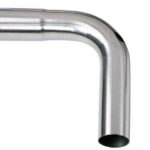 Hot pipe bending
October 23, 2023
Metal Cutting: A Comprehensive Guide to Manufacturing Excellence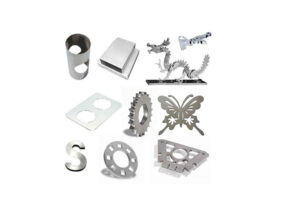 It is a vital process in the manufacturing industry that involves shaping and removing excess material from metallic workpieces to achieve the desired shape and size. As a professional manufacturer in the field, we take pride in our expertise and commitment to delivering high-quality metal cutting solutions. In this article, we will explore the various techniques, tools, and benefits associated with metal cutting.
I. Metal Cutting Techniques:
1. Turning: Turning is a common metal cutting technique used to shape cylindrical workpieces. It involves rotating the workpiece while a cutting tool removes material to achieve the desired shape and dimensions.
2. Milling: Milling is a versatile cutting technique used to produce complex shapes by removing material from a workpiece using rotary cutters. It can be performed in various directions and angles, allowing for precise customization.
3. Drilling: Drilling is a metal cutting technique that creates cylindrical holes in the workpiece using a rotating drill bit. It is widely used in industries such as construction, automotive, and aerospace.
4. Sawing: Sawing involves using a saw blade to cut through metal workpieces. It is commonly employed for cutting bars, tubes, and profiles to specific lengths.
5. Grinding: Grinding is a precision metal cutting technique that utilizes abrasive wheels to remove material and create a smooth surface finish. It is commonly used for precision machining and surface finishing.
II. Tools Used in Metal Cutting:
1. Cutting Machines: Various cutting machines, such as lathes, milling machines, and drilling machines, are utilized in this processes to automate and enhance efficiency.
2. Cutting Tools: Cutting tools, including turning tools, milling cutters, drills, saw blades, and grinding wheels, are carefully selected based on the specific this process and the desired outcome.
3. Computer Numerical Control (CNC): CNC technology is widely employed in modern metal cutting operations. It utilizes computer-controlled systems to automate and optimize the cutting process, ensuring precision and repeatability.
III. Benefits of Metal Cutting:
1. Precision: This techniques offer high precision, allowing manufacturers to achieve tight tolerances and consistent results, ensuring the quality of the final product.
2. Efficiency:This processes enable efficient material removal, reducing waste and optimizing production times, leading to cost savings and increased productivity.
3. Versatility: This techniques can be applied to a wide range of metals, including steel, aluminum, brass, and copper, making them suitable for diverse industrial applications.
4. Customization: It allows for the creation of complex shapes and intricate designs, enabling manufacturers to meet specific customer requirements and produce unique components.
5. Scalability: This techniques can be scaled up or down to accommodate both small-scale and large-scale production, ensuring flexibility and adaptability in manufacturing operations.
Conclusion:
It is a critical process in the Sheet metal Fabrication industry, enabling the production of precise and customized components. As a reputable manufacturer specializing in metal cutting, we understand the importance of utilizing advanced techniques and cutting-edge tools to deliver exceptional results. Whether it is turning, milling, drilling, or grinding, our commitment to excellence ensures that our customers receive high-quality products that meet their requirements and exceed their expectations.