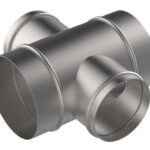 HVAC pipe bending
November 15, 2023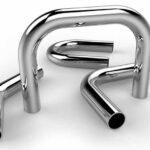 Furniture pipe bending
November 22, 2023
Unleashing Innovation and Precision in Metal Forming: Introducing Our Manufacturing Expertise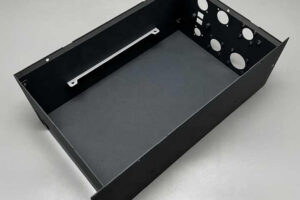 In the ever-evolving world of industrial manufacturing, metal forming plays a pivotal role in shaping and transforming raw materials into essential components for various industries. As a leading manufacturer specializing in metal forming, we take immense pride in delivering top-quality solutions that meet the diverse needs of our clients across multiple sectors.
Unparalleled Expertise:
With a wealth of experience in the manufacturing industry, our company has established itself as a trusted provider of innovative, efficient, and reliable metal forming solutions. We constantly push the boundaries of technology and invest in cutting-edge equipment to ensure that our clients receive industry-leading products that exceed their expectations.
Advanced Machinery and Techniques:
At the core of our manufacturing process lies state-of-the-art machinery and advanced techniques that enable us to achieve unparalleled precision and efficiency. By harnessing the power of Computer Numerical Control (CNC) technology, our team of skilled technicians can transform raw materials into complex, high-quality metal components with exceptional accuracy and repeatability.
Versatile Range of Solutions:
We understand that every industry and application has unique requirements. To cater to these diverse needs, we offer a wide range of metal forming solutions, including but not limited to:
1. Sheet Metal Forming: Our expertise in sheet forming enables us to fabricate intricate components with varying shapes, sizes, and complexities. From simple bends to complex curvatures, we have the capabilities to fulfill your specific design requirements.
2. Tube and Pipe Forming: With our advanced machinery, we can efficiently form tubes and pipes into customized shapes and dimensions, ensuring optimal fit and functionality within your application. Our tube and pipe forming solutions are known for their precision, durability, and smooth finishes.
3. Extrusion: Our extrusion capabilities allow us to create seamless, elongated metal profiles with cross-sectional shapes tailored to your specifications. Whether you require standard extrusions or intricate designs, we can deliver cost-effective solutions while maintaining precision and quality.
Quality Assurance:
We place a strong emphasis on quality throughout our manufacturing process. From the selection of top-grade raw materials to rigorous inspections at every stage, we ensure that each metal forming product meets stringent quality standards. Our commitment to excellence guarantees reliable and durable components that withstand even the most demanding environments.
Collaborative Approach:
We believe in fostering long-term partnerships with our clients by embracing a collaborative approach. Our team of engineers and technicians work closely with you to understand your unique requirements and provide tailored solutions. We value open communication, allowing us to address any challenges or modifications during the manufacturing process efficiently.
Efficiency and Timeliness for Metal forming:
In today's fast-paced industrial landscape, time is of the essence. We understand the importance of efficiency and timely delivery. With streamlined processes and optimized workflows, we strive to minimize lead times without compromising on quality. Our dedication to efficient project management ensures that your metal forming needs are met promptly, allowing you to meet your project deadlines and objectives.
Metal forming Conclusion:
Choosing the right manufacturer for your metal project requirements is crucial in achieving superior quality, precision, and reliability. With our expertise, cutting-edge technology, and commitment to customer satisfaction, we are proud to be your trusted partner in metal forming. Whether you need sheet forming, tube and pipe forming, or extrusion solutions, our advanced capabilities and unwavering dedication position us as leaders in the industry. Experience innovation and precision in metal forming with our comprehensive range of solutions.