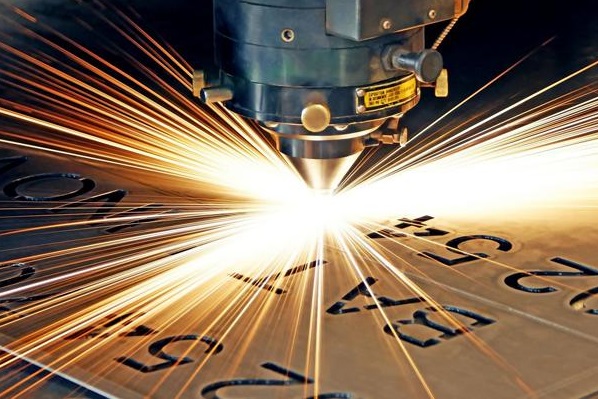 Optical components for the quality of laser cutting
August 12, 2021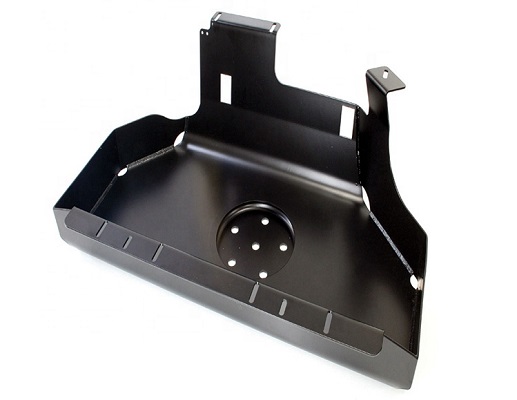 Precision Metal Fabrication Services
November 4, 2021
Positive polarity TIG welding of aluminum
Aluminum and its alloys are widely used in industrial production and social life. Due to their small specific gravity, good conductivity (heat), excellent castability and machinability, aluminum plays an irreplaceable role in modern industrial materials. Recently, aluminum Federation organized two special seminars: the application of marketing on land and the application of marketing in the ocean. It can be seen that in aviation, aerospace, communications, automobile, electronics, household appliances and daily necessities, gratifying achievements have been made in replacing copper with aluminum and steel with aluminum in order to reduce weight, improve efficiency and enhance beauty. This achievement largely depends on the development of welding technology, especially brazing and argon arc welding. It is of long-term significance to explore the argon arc welding, brazing and the combination of brazing and argon arc welding of aluminum.

1 TIG arc welding
1.1 application of tungsten arc welding at present, tungsten argon arc welding is widely used in aircraft manufacturing, chemical industry, atomic energy, textile and other industries. Because the tungsten rod is used as the electrode, the arc length is relatively constant and the welding process is relatively stable; Due to the protective effect of argon, TIG welding has its unique advantages and irreplaceable in the welding of non-ferrous metals and their alloys. However, due to the limited current carrying capacity and arc power of tungsten electrode, the welding speed is low and the weld sugar depth is shallow, and the welding specification is limited.
Especially in TIG welding of aluminum alloy, DC Positive welding is generally not used, which limits the welding specification of TIG welding to a greater extent.
1.2 polarity selection of TIG welding TIG welding can use AC, DC and pulse power sources. DC positive polarity welding method is usually used in the welding of steel and copper. AC power supply is generally used in the welding of aluminum and magnesium alloys, mainly because the welding specification of DC reverse polarity is limited, and DC positive polarity cannot be welded under conventional welding conditions. The arc of AC welding is not stable enough, which is not conducive to the effective control of the welding process. The development and application of AC square wave power supply has greatly improved the TIG welding quality of aluminum alloy, but there is still a gap compared with DC TIG welding.
2. Common Problems
2.1 the characteristic of reverse polarity is that the oxide film on the surface of aluminum alloy is dense and insoluble, which will cause defects such as slag inclusion, porosity, wrinkled skin on the weld surface and non fusion during welding. The main advantage of DC Reverse Polarity TIG welding lies in cathode breaking. Cathode spots with high energy density and positive ion impact with great quality can break the oxide film, so as to obtain a bright weld on the surface. However, the thermal effect of DC reverse polarity is unfavorable to welding. The overheating of tungsten electrode limits the welding specification, so DC reverse polarity is generally limited to the welding of active metals such as aluminum and magnesium.
2.2 possibility of positive polarity welding aluminum alloy the main advantages of positive polarity welding are as follows: the workpiece is bombarded by electrons, the molten pool is deep and narrow, the workpiece shrinkage and deformation are small, and the production efficiency is low; Tungsten electrode itself produces less heat and is not easy to overheat; Compared with DC reverse polarity, tungsten electrode has small diameter and high current density, which is conducive to arc stability and good welding controllability. However, when welding aluminum with positive polarity, the current density of anode spot (relevant data show that it is about 200A / cm2) is only one hundredth of that of DC reverse polarity. The oxide film on the aluminum surface is difficult to break and welding is difficult.
The above analysis shows that the main reason why the DC positive polarity is not used in TIG welding of aluminum and its alloys is that it is difficult to remove the oxide film. If there are other ways to remove the oxide film on the surface of the pot, is it feasible to positively weld aluminum? We have carried out some research work combined with the principle of lead brazing.
2.3 flux cored wire welding pin alloy in the process of argon arc welding of aluminum, adding reducing substances in the molten pool can dissolve, break, decompose and reduce AI2O3, so as to achieve the effect of cathode breaking. The key to the problem is how to add the required reducing agent appropriately, and the reducing agent and its residues should not have an adverse impact on the aluminum weld. The method of flux cored wire can better realize the addition of reducing agent in a stable proportion; NOCOLOK welding method provides beneficial enlightenment for the selection of reducing agent.
There are two manufacturing methods of flux cored wire.
First, the reducing powder is added to the aluminum alloy ingot and fully compacted to form a core rod. The process key of this method lies in the pretreatment and addition form of reducing powder. Single hole addition is convenient for manufacturing, and porous addition is beneficial for application. The principle is shown in.
The second is to fully mix the reduction powder, recruitment powder and other added metal powder, inspect the mixed metal raw materials at a certain temperature, fine tune the ingot treatment, core powder treatment, powder compaction and extrusion, the manufacturing principle of aluminum flux cored wire, the development of aluminum alloy flux cored wire, press the powder to form a powder bond with a certain strength, and keep the heat in a controllable atmosphere Pressurizing the powder ingot to form a "brazing ingot" is the manufacturing flow chart of this method.
The "metal bar" synthesized by the two methods can be plastic processed, and the key to complete plastic processing is to adopt appropriate processing parameters. The results show that the geometric structure of extrusion die, extrusion deformation index, pass processing rate, plastic deformation temperature, plastic deformation rate, annealing temperature and time are the main parameters affecting the plastic processing process.
Raw material inspection, raw material treatment, powder mixing, compaction, ingot finishing, fixed length extrusion, welding test of 4 typical joints, manufacturing process of aluminum flux cored wire. 1 test conditions welding power supply: yc-300tsputa process features: DC positive connection, welding current 100a4.2 test results under the above test conditions, three groups of test pieces are welded. The surface characteristics of the weld are shown in Table 1: Table 1: weld characteristics of DC Positive TIG welding with aluminum flux cored wire weld characteristics: pore wrinkle crack softening table: a ideal; B — acceptable; C-4.3 compared with DC reverse connection and brazing, it is found that DC Forward TIG welding with aluminum flux cored wire integrates the advantages of brazing and DC reverse TIG welding. Table 2 qualitatively compares the two processes.
Qualitative comparison between Direct Current TIG welding with aluminum flux cored wire and other welding methods with s311 weld characteristics weldability softening overburning porosity corrosion crack direct current direct current reverse flame brazing 5 existing problems
The production cost of welding materials flux cored wire is high, and the variety and specification of welding wire are not complete, which limits the popularization and application of TIG positive welding. The tendency of wire to absorb moisture is greater than that of solid wire.
It is easy to cause welding cracks when base metal is welded with hard aluminum and super hard aluminum. The research on improving the properties of welded joints by adjusting the composition of welding wire needs to be further carried out.
Compared with reverse polarity welding, the process specification suitable for positive polarity TIG welding of aluminum alloy is relatively weak, the welding wire is added early, and the welding personnel have an adaptation process.
Conclusion the flux cored aluminum welding wire made by the two methods can remove the oxide film, and the composition of the welding wire can be designed freely and controlled effectively. Positive TIG welding method can be used to weld aluminum and its alloys by using welding wire with reducing flux core.
Positive TIG welding method can be used to weld aluminum and its alloys by using welding wire with reducing flux core. The welding wire can also be used in brazing processes such as flame brazing and furnace brazing.
The aluminum alloy joint welded by DC Positive TIG welding has the characteristics of smooth surface, no skirt wrinkle, no porosity and so on.
The comprehensive properties of aluminum alloy joints welded by DC Positive TIG welding need to be further studied.