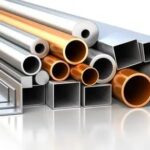 Theoretical mass calculation of metal materials
September 12, 2023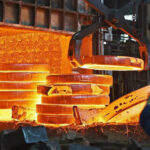 Heat treatment of metallic materials
September 18, 2023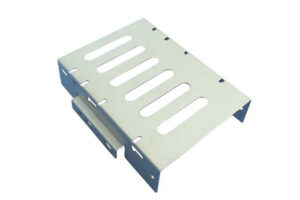 Aluminum Sheet Metal Bending details
Item Name : aluminum sheet metal bending cabinet
Material :aluminum alloy 6061
Dimension :590mm*490MM*230mm
Min Tolerance :1.5mm
Manufacturing Services :
Customized & On-Demand
Craftsmanship : sheet metal bending + Laser cutting+Powder coating
Drawing Software:CAD/Solidworks/CAXA/PDF
Delivery Date :15 Working Days
As a professional sheet metal parts manufacturer, we provide a variety of customized Aluminum Sheet Metal Bending parts. Flexible order quantity, low price and reliable quality.
The products shown here are customized for our European customers. In addition to aluminum, we can produce stainless steel, iron, steel, copper, etc. And various popular surface treatments. See the table below for specific production capacity
SHEET METAL FABRICATION CAPABILITIES
General Capabilities
Contract Manufacturing
OEM (Original Equipment Manufacturer)
Automation Capabilities
CNC/Manual/Robotic Load/Unload
Fabrication Process
Laser Cutting/Folding/Forming/Punching/Welding/Painting/Powder Coating
Rolling/Shearing/Stamping/Plating/Hardware Insertion/Assembly
Welding Process
MIG/TIG/Arc/Stick
Materials Used
Aluminum/Stainless steel/Galvanized steel/Brass/Copper
Cold rolled steel/Hot rolled steel/Special requests
Gauge Size / Thickness (Laser)
25mm Max Carbon Steel
30mm Max Stainless Steel & Aluminum
15mm Max Copper & Brass
Inspection
Coordinate Measuring Machine (CMM)
First Article
Final 10% of Run Up To 100% Per Customer Request
Industry Standard
ISO 9001: 2008
Sheet Metal Product
Brackets/Enclosures/Sheet metal parts/Frames/Decorative screen/Stamping parts/panels/Covers
Industry Focus
Agricultural/Auto/Truck/Transportation/Military/Oil Field/Packaging
Chemical/Machine Tool/Medical/Pharmaceutical
Surface Treatment Solutions
Stainless Steel Parts
Brushed and Polishing, Passivating, Sandblasting, Laser engraving, Gold Plating Etc.
Carbon Steel Parts
Zinc plating, Oxide black, Nickel plating, Chrome plating, Carburized, Powder Coated
Aluminum Alloy Parts
Clear Anodized, Color Anodized, Sandblast Anodized, Chemical Film, Brushing, Polishing, Powder Coated, Nickel Plated Etc.
Plastic Parts
Plating gold (ABS), Painting, Brushing (Acrylic), laser engraving
Quality Control
Checking the raw material after they reach our factory——- Incoming quality control ( IQC)
Checking the details beforethe production line operated
Have a full inspection and routing inspection during mass production—In-process quality control(IPQC)
Checking the goods after they are finished—- Final quality control(FQC)
Checking the goods after they are finished—–Outgoing quality control(OQC)
Package Type
Think poly bags to protect the surface
and then Carton + pallet or Plywood cases
or Other package as per customer requirement