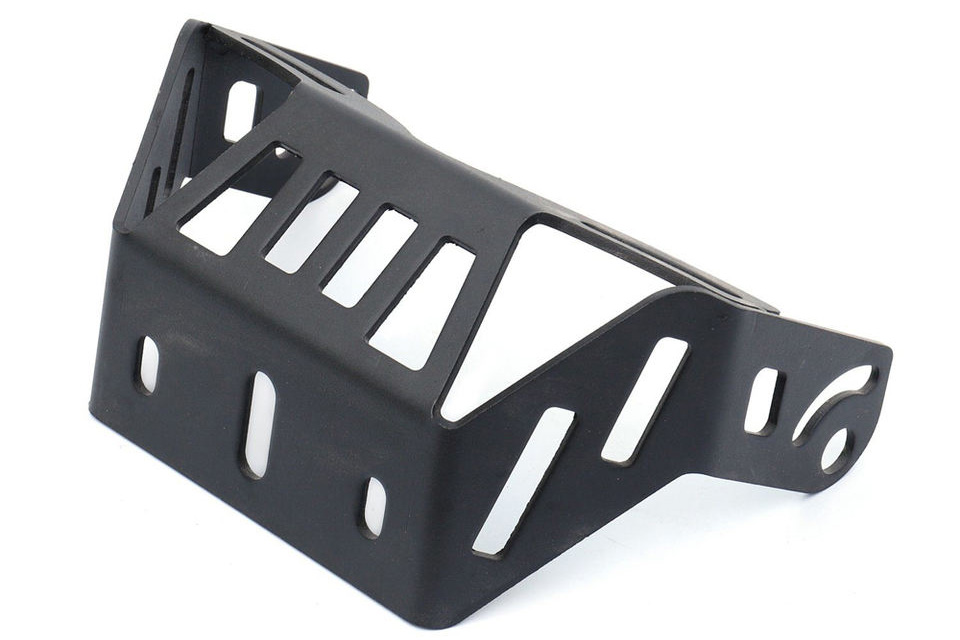 Sheet Metal Fabrication Parts
November 12, 2022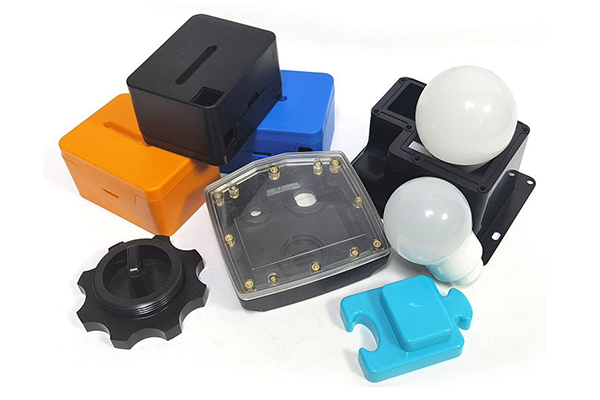 Injection Molded Plastic Parts
March 17, 2023
Custom Pipe Bending Services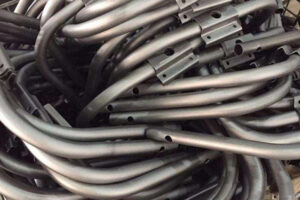 Custom Pipe Bending Services is using a complete set of bending equipment, which is divided into two processes: cold simmer and hot push. No matter what kind of machinery, equipment and pipelines, most of them use elbows, mainly for oil, gas, infusion, engineering and bridge construction, etc.
There are 6 kinds of bend processing methods: bulging method, stamping method, roller method, rolling method, bending forming method and forging method:
1. Bulging method: one is to place rubber in the pipe and compress the upper part with a punch to make the pipe protrude into shape; The other method is hydraulic bulge forming, which fills the middle of the pipe with liquid, and the liquid pressure bulges the pipe into the required shape. This method is mostly used in the production of bellows.
2. Stamping method: expand the pipe end to the required size and shape with a taper core on the punch.
3. Roller method: place the core in the pipe, and push the outer circumference with the roller for the round edge processing.
4. Rolling method: generally, mandrel is not used, and it is suitable for the inner round edge of thick wall pipe.
5. Bending forming method: there are three common methods, one method is called stretching method, the other method is called stamping method, the third method is roller method, there are 3-4 rollers, two fixed rollers, one adjustment roller, adjust the fixed roller pitch, and the finished pipe fittings are bent.
6. Forging method: the end or part of the pipe is punched and extended by a swaging machine to reduce the outer diameter of the pipe fittings. Common swaging machines include rotary, connecting rod and roller type.
Customized Bending Tubes

Carbon steel, SPCC, SGCC, Stainless steel, Aluminum, Brass, Copper,

Tube & Pipe & Rod

Processing

Brushing, Polishing, Vacuum Plating, Anodizing, Powder Coating Plating, Sandblast

logo

Stamp, Silk print, Laser marking, UV print, Multicolor pad printing.

Size

Customized

Color

White, black,silver, red, grey etc
RAL, Pantone, RGB, CMYK.

Software

CAD, Solidworks, CATIA, UG, PRO-E. Inventor, AI

Drawing format

DWG, DXF, STEP, IGS, 3DS, STL, SKP, AI, PDF, JPG, Draft.

No surface treatment, 1-7 workdays.
Require surface treatment, 3-10 workdays.

Pricing Term

FOB, CIF, DDU etc

Port of Loading

Shanghai or Ningbo

Market

North America, Europe, Oceania, Asia, South America
Why Choose Us
Tube Cutting
CNC tube laser cutting&Automatic cutting machines
The machines can handle a wide range of tube thickess, from 0.2 to 4mm
CNC tube bending machine
Single CNC tube bending
Twin Head CNC tube bending
We are prepared by the equipment for mutiple tube forming demands Round, Square, Rectangular shapes
Robot Welding
We have 4 welding robots to meet customers' demands,
Tube bending is often requested with welding to complete the whole product.
Welding of stainless steel & Aluminum is also available.
One Stop Solution
Assist customers to source requested accessories,
Printed box, Rubber tube caps,Bolts and nuts, or plastic parts for assembly and custom packing