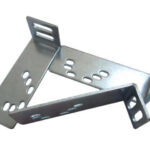 Welding and fabrication
September 25, 2023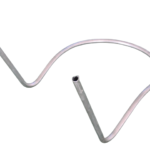 Custom Tube Bending
October 10, 2023
An In-depth Look into the Pipe Bending Process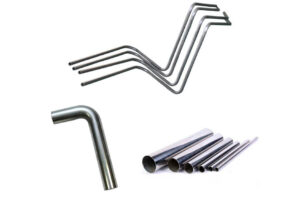 Pipe bending is an essential process in various industries, enabling the creation of intricate and complex shapes for pipes used in plumbing, construction, manufacturing, and more. This article aims to provide a comprehensive overview of the pipe bending process, including its methods, equipment, materials, and applications.
1. Understanding Pipe Bending:
Pipe bending is the process of deforming a pipe to a specific angle or radius. It allows for the creation of smooth curves, bends, and configurations, replacing the need for using multiple straight pipes and connectors. This results in reduced installation time, improved aesthetics, and enhanced functionality.
2. Methods of Pipe Bending:
There are several methods employed for pipe bending, depending on the material, pipe diameter, and desired bend angle. The most common methods include:
a. Cold Bending:
Cold bending, also known as ambient bending, involves bending pipes at room temperature. This method is typically used for smaller diameter pipes and offers a cost-effective solution.
b. Hot Bending:
Hot bending utilizes heat to soften the pipe before bending, allowing for greater flexibility with larger diameter pipes and thicker walls. This method is often employed for high-strength materials or intricate bends.
c. Induction Bending:
Induction bending relies on localized heating through an induction coil to achieve precise and consistent bending without distortion. It is commonly used for large diameter and heavy wall pipes.
3. Equipment for Pipe Bending:
Various machines and tools are employed in the pipe bending process, depending on the method and requirements. Key equipment includes:
a. Manual Bender:
Manual benders are commonly used for small-scale applications, where pipes are bent by hand. This method requires skill and precision.
b. Hydraulic Bender:
Hydraulic benders utilize hydraulic pressure to exert force on the pipe, allowing for bending with greater control and accuracy.
c. Mandrel Bender:
Mandrel benders are used when maintaining the pipe's internal diameter is crucial. A mandrel, inserted into the pipe, prevents wrinkling or collapsing during bending.
d. Roll Bender:
Roll benders employ multiple rollers to gradually bend the pipe into the desired shape. This method is suitable for large-radius bends and is commonly used in the construction industry.
4. Materials for Pipe Bending:
The pipe bending process is adaptable to various materials, including:
a. Steel:
Steel pipes are extensively used due to their strength, durability, and versatility. They can be bent using both cold and hot bending methods.
b. Stainless Steel:
Stainless steel pipes offer corrosion resistance and are often used in applications where hygiene and sanitation are vital. These pipes are typically bent using cold bending techniques.
c. Copper:
Copper pipes are known for their excellent thermal conductivity and are commonly used in plumbing and HVAC systems. They can be bent using both cold and hot bending methods.
d. Aluminum:
Aluminum pipes are lightweight and corrosion-resistant, making them suitable for applications in aerospace, automotive, and marine industries. Cold bending is usually employed for aluminum pipes.
5. Applications of Pipe Bending:
The pipe bending process finds extensive use in various industries, including:
a. Plumbing and HVAC:
Pipe bending is essential for directing water, gas, and other fluids in residential, commercial, and industrial buildings.
b. Construction:
Bending pipes in construction enables the creation of curved structures, such as handrails, stairs, and architectural designs.
c. Oil and Gas:
The oil and gas industry employs pipe bending for the installation of pipelines, rig fabrication, and offshore applications.
d. Automotive and Aerospace:
Pipe bending is crucial in the fabrication of exhaust systems, roll cages, and structural components in vehicles and aircraft.
Conclusion:
The pipe bending process is a fundamental aspect of modern industry, facilitating the creation of curved pipe configurations for a multitude of applications. With a variety of methods, equipment, and materials available, pipe bending provides a flexible and efficient solution for achieving complex pipe designs, while meeting specific project requirements efficiently.