Metal Tube Bending
We have many kinds of CNC bending die for round pipe, square tube, flat iron, angle steel, channel steel and special-shaped material and so on. The section drawing and bending equipment and mould basically cover the requirements of standard arc, ellipse arc, S bend, rotary modeling and so on.
The products are widely used in the fields of building curtain wall, indoor and outdoor decoration, road and bridge, auto parts, furniture accessories, bathroom products and all other products that need curved arc molding.
Metal tube bending is a tube fabrication process for metal tube, pipe, bar, rod and profile permanent forming through the bending machine and die to form a fixed shape. It is widely used in industries of furniture, HVAC, automotive, machinery, equipment, construction and more. We offer the tube bending service for materials of the steel, stainless steel, aluminum, brass and copper. And there are many shapes and sizes of materials for your choice, such as: round, square, rectangular, hexagon, oval, and etc.
Tube and Pipe Bending Service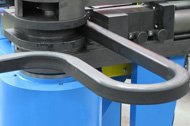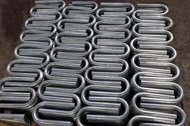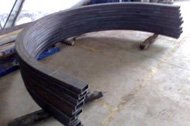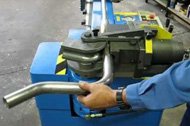 Bar and Flat Bending Service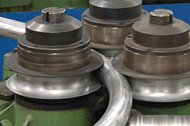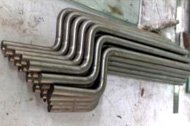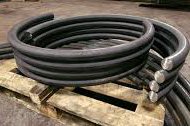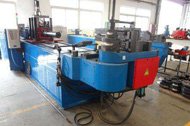 Steel Profile and Section Bending Service (Angle, C Channel, T Bar, I Beam, H Beam)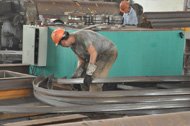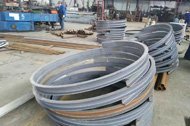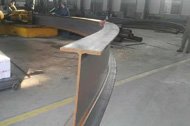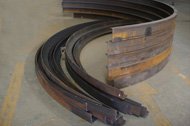 Tube Coiling Service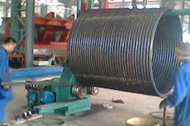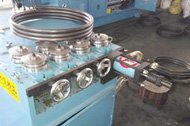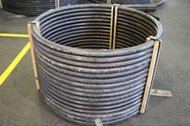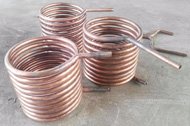 As a professional manufacturer of metal tube fabrication in China. We offer a stable, reliable and competitive prices products for your application. We will manage your manufacturing projects from design, manufacture, inspection, assembly, packaging to delivery. If you are looking for a real factory to work the metal tube bending job, we will be your ideal partner. Please send Email to info@metalfabricationchina.com to get a quotation for tube bending.
The Common Materials for Metal Tube Bending:
The Common Materials for Tube Saw Cutting:
Materials: Steeld, Stainless Steel, Aluminum, Copper and Brass
Type: Tube, Pipe, Rod, Bar, Flat
Size: Round, Square, Rectangular, Hexagon, Oval
We can also provide the other value-added service as follows:
1. Coiling, Tube End Forming, Hole Drilling
2. Welding Service: SMAW, GTAW, GMAW, TIG, MIG/MAG
3. Heat Treatment
4. Surface Finishing
(1) Buffing and Polishing (Metal Mirror Polished, Brushed Metal Finishing)
(2) Sandblasting, Pickling and Phosphating
(3) Powder Coating, Anodizing, Zinc Plating, Hot Dip Galvanized, Chrome Plating and Nickel Plating
(4) Assembly
4. Other Services
Sheet Metal Fabrication
Metal Stamping
Plastic Molding
About RFQ of Bending Service
1. Materials Grade: The different countries has different materials standards and grades, such as ASTM, API, DIN, BS, JIS, AS, NZ, and more. Due to cost of materials and procurement considerations, we usually recommend that customers use the same level of the Chinese grade materials (GB standards) as an substitute material. We will provide the chemical composition and mechanical properties of the corresponding materials to you reference.
2. Sometimes there are some materials need to be customized due to inventory reasons, it will be limited by the minimum order quantity of the products.
3. The bent parts need to match bent molds and fixtures tooling for production. Usually if you paid the mold cost, we will provide you with free samples to you test.
4. Materials Size: Millimeters (mm) is the most commonly used size unit in China. We will convert the inch size and gauge size to metric size based on the customer's drawings, then send the outside diameter, inside diameter or thickness to customer confirmation.
a. 1 inch = 2.54cm
b. 1 foot = 12 inch = 30.48cm
c. Gauge to Thickness Chart