Sheet Metal Waterjet Cutting
The waterjet cutting is a process of using a high-pressure jet of water or a mixture of water and abrasive substance to cut a wide variety of materials, such as: steel, stainless steel, aluminum, copper, marble, glass, plastic, ceramic, tile and more. It is widely used in the oil industry, chemical industry, tunnel industry, construction machinery, equipment manufacturing, stone cutting, pipe cutting, etc. And it's very suitable for processing to the materials of thicker, difficult to cut, fragile, flammable, explosive and complex patterns. The water cutting is suitable for cut more than 8mm thickness materials.
Disposable cutting for any curve of any material (except water cutting and other cutting methods are materials limit); cutting heat generated by the high speed water jet will be flowing away, and does not produce harmful substances and materials without thermal effect (cold cutting), do not need or after cutting two easy processing, safety, environmental protection, fast speed, high efficiency, can realize arbitrary curve cutting, convenient and flexible, versatile. Water cutting is a mature cutting technology with good applicability at present.ect, we will reply within 24 hours.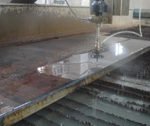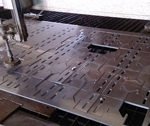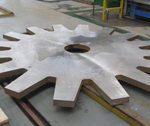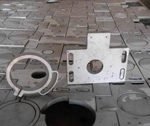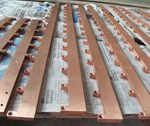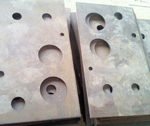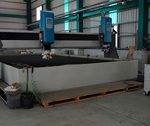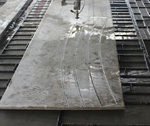 We are specialized in metal fabrication service for many years and our dedicated team will definitely meet your custom requirements. In addition to Waterjet Cutting service, we can also provide saw/laser/flame/plasma cutting, metal stamping and CNC punching service according to your requirements. Feel free to contact us for more details.
The other value-added service as follows:
1. Hole Drilling, Grinding, Machining, Riveting
2. Metal Sheet Rolling, Bending and Folding for Press Brake
3. Welding Service: SMAW, GTAW, GMAW, TIG, MIG/MAG
4. Heat Treatment
5. Surface Finishing
(1) Buffing and Polishing (Metal Mirror Polished, Brushed Metal Finishing)
(2) Sandblasting, Pickling and Phosphating
(3) Powder Coating, Anodizing, Zinc Plating, Hot Dip Galvanized, Chrome Plating and Nickel Plating
(4) Assembly
Please send us drawing or sample for your new proj